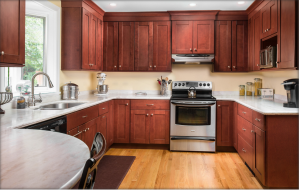 If you are a contractor, an architect, or an interior designer, you want to ensure that your client gets the best quality products for their money, right? If you are working on a kitchen remodel or a new home build or are helping a client with a home office or home addition, Save-on-Cabinets is here to work with you.
Our Showroom
Our showroom features many cabinet options, including 50 different styles of cabinet doors, in a variety of colors and materials, as well as beautiful, affordable countertops in quartz, granite, laminate and more. We always keep our stock up to date and make sure we have the most modern styles available for your clients to explore and choose from.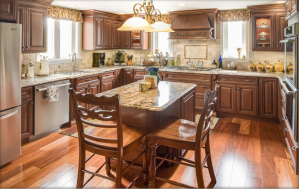 In addition, our expert staff can help you and your customer with the design process by suggesting cabinet and countertop materials and styles that would merge the best with your plans and styles. We are here to make both you and your client happy and provide an enjoyable experience and affordable cabinetry and countertops.
Our showroom is open from 9:00 AM – 5:00 PM, Monday-Friday, and from 9:00 AM – 2:00 PM on Saturdays. You do not need to make an appointment to come explore what we have available. Simply stop by with your client and one of our staff members will be happy to sit down with you and discuss all the available options. Don't spend more than you must on high-quality cabinets and countertops. Save-on-Cabinets has you covered, with beautiful pieces at truly affordable, within budget prices. Stop by today and see what we have in stock!