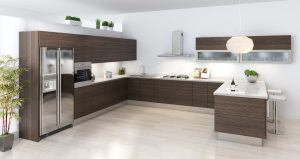 Do you have outdated cabinets in your kitchen, bathroom or home office? Have you been considering upgrading, but have not done so due to cost issues?
If you are looking for high-quality, modern cabinetry at affordable prices, look no further than Save-on-Cabinets. We have a huge selection of cabinets in our showroom, at a price that will not leave your wallet empty!
A Large Selection of Cabinets
Our cabinets are solid wood, not cheap or low-quality cabinets. We pride ourselves on offering you the superior quality you are looking for at a price you can afford. No matter what you need cabinets for the experts at our showroom can help you find the products you need and work with you to make sure your cabinets are what you have always dreamed of for your home.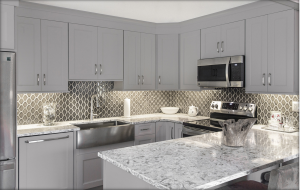 We have been helping clients like you find their perfect cabinets since 2011, and want to help you create your perfect kitchen, bathroom, entertainment room, dining room, home office or any other room in your home at a fraction of the cost of most normal cabinet shops.
Whether you are working with an existing space or are ordering new cabinets as part of a home build, addition or remodel, our experts will take the time to discuss all the options available to you. We have 50 different types of cabinet doors available, including soft-closing doors and drawers, so you are sure to be able to find a cabinet style that meets your needs and your budget.
At Save-on-Cabinets, our goal is to exceed your expectations with every visit. We focus on customer-first service and on offering you all the latest styles in cabinetry – affordably. We work hard to make sure that you have the best selection available to you, whether you are interested in sleek, modern designs or are looking for something a little more classic, and we'll even do our best to match or beat our competitors' estimates if you bring them in to us!
Cabinet Styles
A few of the styles of cabinet we carry include:
Country Oak Classic: A classically styled, lighter wood cabinet that's perfect for a kitchen with more traditional colors.
Santa Fe: Like the Country Oak Classic, this cabinet has a slightly richer wood tone and a bit more detailing on the doors, and would work well in a kitchen with warm colors.
Shakertown: This modern-styled cabinet is a rich, honey-colored wood that would go excellently in any kitchen or bathroom, and would not be out of place in a home office.
Sienna Rope: If you are looking for a light cherry-colored wood, this cabinet is the choice for you! Robust and attention-grabbing, this cabinet color and style would look great no matter what type of room you are putting it in.
And so many more! Stop by our showroom during business hours to explore the huge variety of options available to you. We are always updating our stock, so come by often and see what we have!
Visit Our Showroom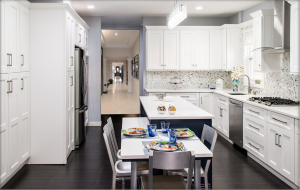 At Save-on-Cabinets, our goal is to make sure you are happy with your purchase and that it meets your needs while staying within your budget.
Visit us at our showroom from 9:00 AM – 5:00 PM, Monday – Friday, or 9:00 AM – 2:00 PM on Saturdays. We want to help you bring your cabinet dreams to life!